iPhone 12: Hi, Speed - The Recap
After a 5km run on an early Spring morning, a wheatgrass smoothie, and well rested, we caught Apple's iPhone 12 special event live this morning at 4am. 
*What actually happened 🙄 ... 3:58am, multiple alarms going off, half asleep with a coffee on the bedside table, ready to watch Tim Cook make Apple's biggest announcement of the year.
Apple digitally hosted the annual event due to the Covid-19 pandemic, though that didn't stop the mass crowd tune in to find out if the rumours that we've heard were true. The iPhone 12 lineup was unveiled this morning, and we've covered everything you'll need to know. 
Overview:
4 models in 3 different sizes
Updated design
Reduced notch size
All OLED displays
A14 Bionic chip
5G connectivity
Triple Lens 3D camera
No USB power adapter or EarPods - MagSafe
Blue colour added as an option
iPhone 12, Pro, and Pro Max all feature much anticipated updates. Making the first change in design since the iPhone X (2017), the iPhone 12 range has been revamped to match the iPad Pro styling. The infamous notch hasn't left yet - though it has been slightly reduced in size.
Three screen sizes that will now be available will include 5.4" (iPhone 12 Mini), 6.1" (iPhone 12 & 12 Pro), and 6.7" (iPhone Pro Max). Enjoy deeper blacks, brighter colours, and sharper contrast ratios with an OLED display - and enjoy it for longer with the added bonus of it being more energy efficient than the previously used LCD displays. All models will use Super Retina XDR Displays, which includes the OLED technology, unlike the entry level predecessors. Even better, all phones feature what Apple calls Ceramic Shield, which claims to have 4 times better drop performance than the previous generation iPhone. 
Apple is upping the anti with a A14 Bionic chip (also found in the iPad Pro) delivering speeds of up to 40% faster than the A12. The 5 nanometer chip will also see gains in efficiency and battery life - this will make up for the extra juice needed to power the 5G antennas, introduced for the first time in an Apple device. The entire lineup will see the 5G upgrade allowing for a more reliable and stable data connection with speeds up to 20x faster than 4G.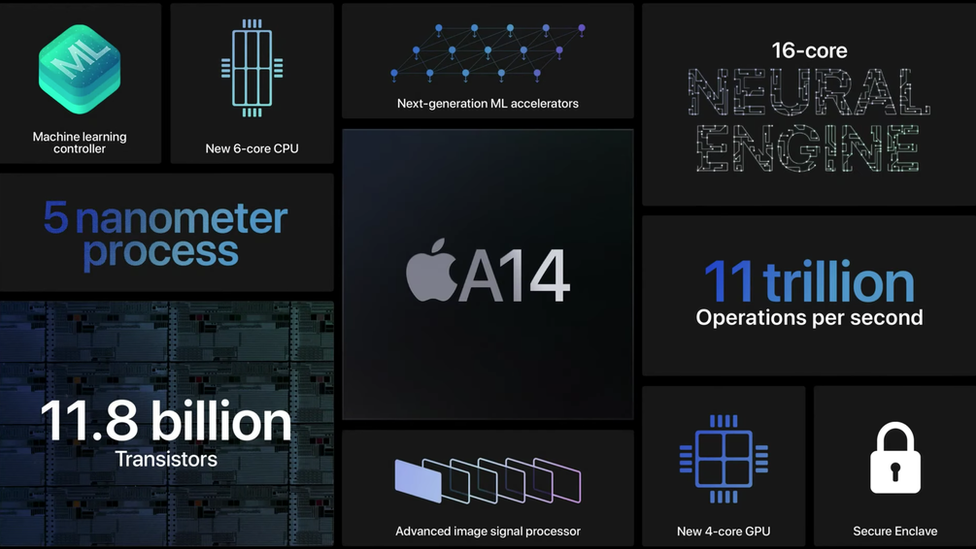 With the rapidly increasing evolution of Augmented Reality and Artificial Intelligence in our devices, the iPhone 12 Pro and Pro Max  will feature a triple-lens 3D camera system with laser measuring system that will benefit photography and AR capabilities. Apple have acheived this by measuring how long it takes light to travel to the object and back. 
Apple have confirmed the wide-spread rumour that it will not ship with the previously included USB power adapter or EarPods. Instead, MagSafe will be introduced to iPhone. Your iPhone 12 will use wireless magnetic charging to stay powered. The Lightning port can still be used also as usual.
This year things are a little different. With a staggered release, iPhone 12 and iPhone 12 Pro are available for pre-order from 11pm, October 16, and shipping beginning October 23. If you're interested in the Mini or Max, they'll be available to pre-order on November 7.
Pricing
iPhone 12 Mini - from $1,199
iPhone 12 - from $1,349
iPhone 12 Pro - from $1,699
iPhone 12 Pro Max - from $1,849
Already bought an iPhone 12 (in your mind) and waiting? Check out the iPhone 12 accessory range available now for pre-order. Have your cases, covers, screen protectors, and other accessories in time for your first unboxing...

Do you remember this guy?