Tough Cases aren't a Tough Choice
Scene: You've bought an instant scratchie and won $2,500. Wow, twenty-five big ones. A second-hand car, a holiday, a first deposit on a new home, the list goes on. You pick up your two year old phone (that's twenty in tech years) to ring your mate then think ☝🏼  new iPhone, Samsung Galaxy, or whichever fan club you're a part of. With a standard going rate of around $2,000-2,500, this is obviously the best way to spend your winnings.
You get car insurance, travel insurance, and even home insurance, but only 30% of people use a phone case that has an actual drop protection rating, and of the 30%, only 20% have mobile insurance*. You should protect your new investment with a case that'll actually protect your phone from high impact and drops 💪🏼
*Statistics taken from thin air while sitting in a café drinking my coffee and writing this blog.
Cut to next scene: Jump on old mate Google and punch in a search for phone cases and see what pops up – a WHOLE WORLD of different products and opinions 🤯
Enter Tekitin: We've made things a little easier for you. We've compiled a list of some of the hardest, the toughest, and the most protective cases available – some that will withstand high impact and even somfgrlknqe;rgjklnqefr…
Sorry, dropped my phone… not broken, currently sporting an Otterbox Symmetry case 😅  where were we…
…some of the hardest drops known to our Friday nights on the town or our weekend fishing trips. Each have their own unique features to suit all needs. Read through and of course, get in touch with us if you have a 'tough' time deciding… ah ah 😉
Crowd: "Booo!" "Get off the stage!" 🌭 🥤 🍦
Tekitin: "Wow. Tough crowd". Ok enough. That was the last one, I promise.
First up and brand new to our catalogue is Pelican - tested to military specifications, Pelican won't disappoint. With a huge range on offer for both Apple and Samsung devices, boundaries can be pushed knowing you have Pelican protection. Your device will easily take on stairs, sidewalks, rocks, and gravel with a tough case by these guys.
With a rugged, dual layer defence, Otterbox puts up a strong fight against drops, bumps, shock and impact. A polycarbonate shell and a synthetic rubber slipcover ensures all round protection. Some models offer a holster clip that doubles up as a kickstand. The Otterbox series include the Defender, Symmetry, Commuter and Strada, also for both Apple and Samsung devices. Look out for the Otter+Pop which has an integrated PopSockets PopGrip for added convenience.
Strong, though still sleek and stylish, LifeProof cases are designed to take your tech into the most watery of worlds. Promising to be waterproof, drop-proof, dustproof, dirtproof, and snowproof, try to find conditions they haven't thought of. Go on, we'll wait. With military grade protection, compatible with wireless charging, and a slim and lightweight feel, it's like wearing nothing at all… nothing at all… nothing at all.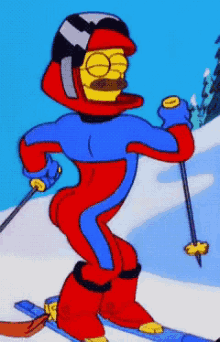 Stupid sexy Flanders.
Catalyst have cracked the Da Vinci code – well close enough. Catalyst Waterproof Case is an evolution of the high-performance waterproof and drop-proof cases. Known for the acoustic performance and engineering that features their True Sound Acoustic Technology and rotating mute switch, it's no wonder Catalyst are the industry leaders in the slim everyday waterproof case. A hard-coated dual optical lens is fully sealed from snow, dirt and dust. An integrated screen protector provides perfect touch sensitivity, while the clear case showcases the phone's stylish design and fully supports wireless charging. Now take all this technology and pack it into a tiny little mini version – also available for AirPods, AirPods Pro, Apple Watch and iPad (not so mini).
Any cool adventures planned? Make sure you're protected and snap some pics. Don't forget to follow and tag us to be featured on our Instagram.