Osmo Pizza Co. Game - Expansion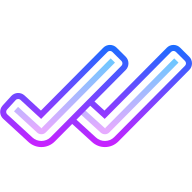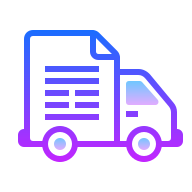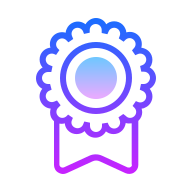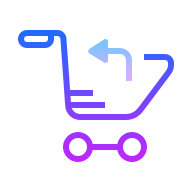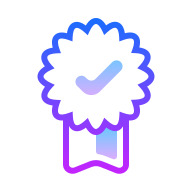 KEY FEATURES
Teaches math, money, fractions and nonverbal communication
Math - Highlights comparisons of number values and fractions
Nonverbal Communication - Leverages expressions as feedback from customers
Comes with pizza crust, pizza toppings, and money pieces
COMPATIBILITY
Compatible with iPad 2/3/4, iPad Mini/2/3/4, iPad Air/Air 2, iPad 9.7" and iPad Pro 9.7"/10.5"
IN THE BOX
1 Pizza board that flips over into money mode
8 x toppings: anchovies, bell peppers, black olives, mushrooms, pepperoni and pineapple
5 x bills of $1, $2, $5 and $10
5 x coins of 1, 5, 10 and 25 cents
The Osmo Base & Mirror is required to play Pizza Co. (only available with Genious Kit & Creative Kit)
Pizza Co. turns students into entrepreneurs as they bake pizzas to fulfil customer requests, calculate change, and invest their profits to upgrade their shop.
The game introduces a fantasy land on the iPad inhabited by cute animals who love to eat pizza. Kids (aged 5 to 12) use a physical pizza tray, toppings and play money to fulfil orders and make change, all while keeping the customer animals happy and their pizza shop humming.
Children learn through play with Pizza Co, combining tangible pieces with fun characters sparks their imagination and drive to learn. Train addition, subtraction, fractions all the way to strengthen fast paced mental math, Pizza Co automatically adjust to kids' skill level. 
Pizza Co. teaches kids to pick up nonverbal communication. The game leverages facial expressions and body language as feedback from customers to communicate whether the pizza toppings matched their requests and if the change is correct. Students will need to decipher how customers like their pizza as they lay down toppings.
Pizza Co. gives kids a taste of how to run and grow a business.
Osmo is an award-winning game system that will change the way your child interacts with the iPad by opening it up and hands-on play. It enables the iPad to merge the power of physical play with the digital advantages of real-time feedback. A ground-breaking system encouraging creative thinking and social interaction by expanding gameplay beyond the screen!
VIDEO
DELIVERY INFORMATION
Once your order has been dispatched, you will receive tracking information immediatley. Our primary delivery partner is Australia Post. In the event your order contains larger items, your order may arrive with Toll Priority or Toll Road.
Free delivery is available for ALL orders Australia wide. We also offer Express Post for an additional charge of $6.95. This can be selected at checkout.
Please note: Orders delivered with Australia Post are delivered with SafeDrop where the parcel will be placed in a safe place on your property. If deemed unsafe, the delivery driver will take it back to the post office for collection.
Regular Post
New South Wales, ACT, Victoria, Queensland
1-4 Business Days from Dispatch Date.
Tasmania, South Australia, Northern Territory, Western Australia
3-6 Business Days from Dispatch Date.
Express Post
New South Wales, ACT, Victoria, Queensland
1-2 Business Days from Dispatch Date.
Tasmania, South Australia, Northern Territory, Western Australia
1-3 Business Days from Dispatch Date.
Changed your mind? Don't stress... You've got 30 days to send your order back for an exchange or full refund.
Your unused item and all its packaging must be in the same condition as it was when you received it. Any item or packaging not in its original condition, damaged, or has missing parts may be ineligible for a refund or exchange. In this case, you will be responsible for the postage back to you.
Refunds (if applicable)
Once your return is received and inspected, we'll let you know via email that we've received and inspected your item. If eligible for a refund, we'll have it processed within 24 business hours - funds usually take up to 72 business hours to clear in most cases.
Sale items (if applicable)
As items that fall within the sale category on this website are on final clearance, we cannot offer a change of mind refund on these orders. If a product you've received from the clearance section is faulty, please contact us and we can arrange a resolution for you.
All products at Tekitin Technology have a minimum of 1 Year Manufacturers Warranty. If you believe that a product that you have purchased from us is faulty please contact us via email at sales@tekitin.com.au
Many manufacturers have dedicated support centres designed specifically to deal with issues in relation to their products and may even provide in home support and advanced trouble shooting. In many circumstances the manufacturer may therefore be able to provide a quicker assessment of, and remedy for, any issue with your product, even if the manufacturer's warranty has expired. You may therefore prefer to contact the manufacturer rather than Tekitin Technology, although you are not obliged to do this and, if at any time you are not satisfied with the manufacturer's remedy in relation to your legal rights, you can contact our team at sales@tekitin.com.au.