Netatmo Smart Indoor Siren
Original price
$139.00
-
Original price
$139.00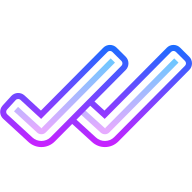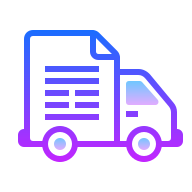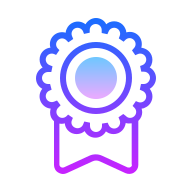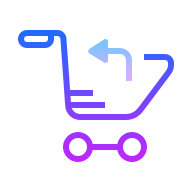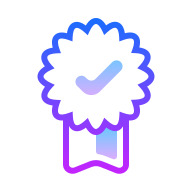 The Smart Indoor Siren and Camera team up to keep your home extra secure.

The Netatmo Smart Indoor Siren works perfectly with your Netatmo Smart Indoor Camera to keep your home safe. Using facial recognition, the camera distinguishes between familiar and unfamiliar faces, animals, and harmless movements. No false alarms! If an intruder is detected, it sends a notification to your smartphone, while the Indoor Siren automatically sounds its deafening 110-decibel alarm.

The Netatmo Smart Alarm System arms and disarms itself automatically when you leave and return home. So if you dash out of the house to catch your train and forget to switch on the alarm, no  problem!  In addition, facial recognition prevents the Indoor Siren from going off when your children come home but raises the alarm if it detects an intruder while you are away.

The Smart Indoor Siren is easy to set up. Start by downloading the Netatmo Security app and follow the instructions. Simply place your Indoor Siren on a shelf or table or fix it to the wall next to your Smart Indoor Camera. The Netatmo Smart Indoor Siren can run on battery power or plugged in - it's up to you.
When it comes to deterring an intruder, you can never take too many precautions. In addition to its 110-decibel alarm, the Netatmo Smart Indoor Siren offers a selection of pre-recorded noises, including music and the sound of a dog barking. Select what it plays to make it sound like you're home - even when you're not.
Your Smart Indoor Siren tells you when someone tries to disable it.  You receive an instant notification on your smartphone while your Indoor Siren sounds its 110-decibel alarm. Deter intruders and prevent break-ins effortlessly.
Automatic 110-decibel alarm when an intruder is detected.
Alarm System arms and disarms itself automatically. 
Install it in minutes. 
Pre-recorded noises make it sound like someone's home. 
Smartphone notification if someone tries to disable the Indoor Siren. 
Alarm can be activated via your smartphone. 
DELIVERY INFORMATION
Once your order has been dispatched, you will receive tracking information immediatley. Our primary delivery partner is Australia Post. In the event your order contains larger items, your order may arrive with Toll Priority or Toll Road.
Free delivery is available for ALL orders Australia wide. We also offer Express Post for an additional charge of $6.95. This can be selected at checkout.
Please note: Orders delivered with Australia Post are delivered with SafeDrop where the parcel will be placed in a safe place on your property. If deemed unsafe, the delivery driver will take it back to the post office for collection.
Regular Post
New South Wales, ACT, Victoria, Queensland
1-4 Business Days from Dispatch Date.
Tasmania, South Australia, Northern Territory, Western Australia
3-6 Business Days from Dispatch Date.
Express Post
New South Wales, ACT, Victoria, Queensland
1-2 Business Days from Dispatch Date.
Tasmania, South Australia, Northern Territory, Western Australia
1-3 Business Days from Dispatch Date.
Changed your mind? Don't stress... You've got 30 days to send your order back for an exchange or full refund.
Your unused item and all its packaging must be in the same condition as it was when you received it. Any item or packaging not in its original condition, damaged, or has missing parts may be ineligible for a refund or exchange. In this case, you will be responsible for the postage back to you.
Refunds (if applicable)
Once your return is received and inspected, we'll let you know via email that we've received and inspected your item. If eligible for a refund, we'll have it processed within 24 business hours - funds usually take up to 72 business hours to clear in most cases.
Sale items (if applicable)
As items that fall within the sale category on this website are on final clearance, we cannot offer a change of mind refund on these orders. If a product you've received from the clearance section is faulty, please contact us and we can arrange a resolution for you.
All products at Tekitin Technology have a minimum of 1 Year Manufacturers Warranty. If you believe that a product that you have purchased from us is faulty please contact us via email at sales@tekitin.com.au
Many manufacturers have dedicated support centres designed specifically to deal with issues in relation to their products and may even provide in home support and advanced trouble shooting. In many circumstances the manufacturer may therefore be able to provide a quicker assessment of, and remedy for, any issue with your product, even if the manufacturer's warranty has expired. You may therefore prefer to contact the manufacturer rather than Tekitin Technology, although you are not obliged to do this and, if at any time you are not satisfied with the manufacturer's remedy in relation to your legal rights, you can contact our team at sales@tekitin.com.au.