Twelve South Fermata Headphone Charging Stand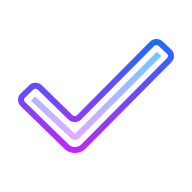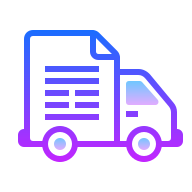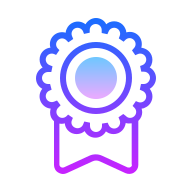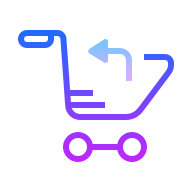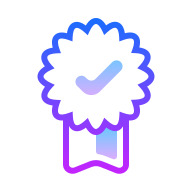 Meet the World's First Charging Stand for Wireless Headphones.
MacBook short on USB ports? Wireless Headphones didn't include a charger? Twelve South have solved this challenge beautifully. Meet Fermata, an elegant aluminum stand that not only holds and showcases your premium headphones but is also a full charging station that keeps you powered up. Set your headphones atop the stand's buttery soft leather saddle and connect the integrated charging cable to power up your headphones for your next work day or business trip. The functionality continues with an in-base, additional USB port to charge your iPhone or iPad. Now you can have all of your recharging needs housed in one beautiful stand.
Give your headphones the rockstar treatment.
When you press pause on Apple Music, don't toss your premium headphones on a table or stuff them in a drawer. Keep them safe and sound by hanging them on Fermata. The support saddle is topped with a baby soft, contoured leather pad, instead of a hard metal hook. The post is set back to ensure your leather headphone pads don't rub against any support structure. When your headphones cost more than a car payment, doesn't it make sense to take care of them with an equally worthy stand?
Ensure the beat goes on (and on and on).
Wireless headphones are awesome, until the battery dies. Most models only include a short USB cable, but no wall charger! When you need to recharge, you have to hunt for a free USB outlet, which gets even trickier if you're lucky enough to have a new MacBook. Or, you can have Fermata, a dedicated, wall-powered charging station to keep your wireless headphones fully charged and always ready to rock.
Reversible micro-USB cable. Mic drop.
The USB charging cable built into the post on Fermata has a clever, reversible micro USB connector that lets you connect it into your headphones without having to figure out which direction it faces. When you're not charging your headphones, the micro-USB cable stays tucked away and hidden inside the Fermata post. That should be music to your ears.
A dynamic charging duo from one super stand.
Fermata comes with an AC plug and 2-metre power cable. It also has an extra USB port to charge your iPhone or even a Game Controller. To keep everything tidy, wrap the excess cable beneath Fermata's base. You know that fancy Headphone + iPhone
Stand combo in the Apple Store? You can now have that on your desk.
Specifications
- Width (base): 138 mm
- Depth (base): 138 mm
- Height: 250mm
- Width (post cushion): 35 mm
- Depth (post cushion): 89 mm
- Power Cable Length: 2 metres
DELIVERY INFORMATION
Once your order has been dispatched, you will receive tracking information immediatley. Our primary delivery partner is Australia Post. In the event your order contains larger items, your order may arrive with Toll Priority or Toll Road.
Free delivery is available for ALL orders Australia wide. We also offer Express Post for an additional charge of $6.95. This can be selected at checkout.
Please note: Orders delivered with Australia Post are delivered with SafeDrop where the parcel will be placed in a safe place on your property. If deemed unsafe, the delivery driver will take it back to the post office for collection.
Regular Post
New South Wales, ACT, Victoria, Queensland
1-4 Business Days from Dispatch Date.
Tasmania, South Australia, Northern Territory, Western Australia
3-6 Business Days from Dispatch Date.
Express Post
New South Wales, ACT, Victoria, Queensland
1-2 Business Days from Dispatch Date.
Tasmania, South Australia, Northern Territory, Western Australia
1-3 Business Days from Dispatch Date.
Changed your mind? Don't stress... You've got 30 days to send your order back for an exchange or full refund.
Your unused item and all its packaging must be in the same condition as it was when you received it. Any item or packaging not in its original condition, damaged, or has missing parts may be ineligible for a refund or exchange. In this case, you will be responsible for the postage back to you.
Refunds (if applicable)
Once your return is received and inspected, we'll let you know via email that we've received and inspected your item. If eligible for a refund, we'll have it processed within 24 business hours - funds usually take up to 72 business hours to clear in most cases.
Sale items (if applicable)
As items that fall within the sale category on this website are on final clearance, we cannot offer a change of mind refund on these orders. If a product you've received from the clearance section is faulty, please contact us and we can arrange a resolution for you.
All products at Tekitin Technology have a minimum of 1 Year Manufacturers Warranty. If you believe that a product that you have purchased from us is faulty please contact us via email at sales@tekitin.com.au
Many manufacturers have dedicated support centres designed specifically to deal with issues in relation to their products and may even provide in home support and advanced trouble shooting. In many circumstances the manufacturer may therefore be able to provide a quicker assessment of, and remedy for, any issue with your product, even if the manufacturer's warranty has expired. You may therefore prefer to contact the manufacturer rather than Tekitin Technology, although you are not obliged to do this and, if at any time you are not satisfied with the manufacturer's remedy in relation to your legal rights, you can contact our team at sales@tekitin.com.au.