Hey Clay Aliens
Original price
$47.00
-
Original price
$47.00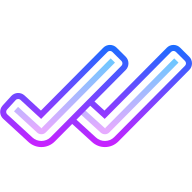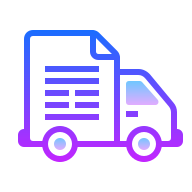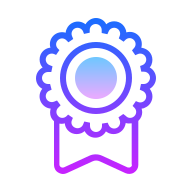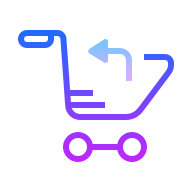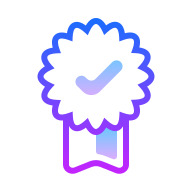 Hey Clay is air-dry modelling clay for kids. Light & soft, Hey Clay is easy-to-sculpt and is designed to spark kids' imaginations and immerse them in a world of fun and learning. 
Each pack comes with a promo code for free access to the HEY CLAY® App, an easy-to-follow guide to creative clay modelling for kids. 
Meet crazy Aliens in the App and mold these exclusive creatures with step by step instructions in the App. Discover how to sculpt each in a fun interactive way. Animate all 6 creatures: Muzon, Burger, Volcano, Trio, Scorpio and goggle-eyed Bigfoot - to get a cosmic crew together. Just select the alien you want to create then follow along with the interactive 3D step-by-step instructions to masterfully mold it, one simple shape at a time. As kids create, they learn useful techniques – rolling spheres, cylinders, facial features, textures, and more – until pretty soon, they can't wait to invent their own characters!
Hey Clay is easy to sculpt clay and enjoyable to touch and smell. It is extremely soft, flexible and non-sticky.
The kit contains a rainbow assortment of kids clay for unlimited creativity that appeals to both boys and girls 3+ years of age. Colours may be easily mixed for maximum creativity.
Hey Clay is designed to spark children's creative genius! It inspires curiosity to discover shapes and colours, and imagination to create unique craft designs. Once the creations are complete and dried, kids can play with them and collect them, like toys and action figures.
This air-dry clay is non-toxic and is made to US and EU safety standards. It does not stick to hands or stain other objects. The clay air-dries in 24 hours. Each piece comes in a separate can for easy storage and sculpting multiple times.
The Hey Clay App is designed specifically for kids thanks to character animation, funny moves and actions, and professional voiceovers. Directions are clear, visually helpful and teach step-by-step how to form several parts with your fingers. After you finish your claymate, you can share your stylish photo with friends and followers on social media! The App can be used on multiple devices (tablets and/or phones) with the same ID.
Super bright colours, which may be easily mixed
For boys and girls 3+ years old
Made according to AUS standards. Non-toxic and biodegradable
Non-sticky. Enjoyable to touch and smell
18 cans of air-dry modeling clay (20 grams each)
Each piece comes in a separate can for easy storage and sculpting multiple times
Air-dries in 24 hours - kids can collect and play with figures when dried
DELIVERY INFORMATION
Once your order has been dispatched, you will receive tracking information immediatley. Our primary delivery partner is Australia Post. In the event your order contains larger items, your order may arrive with Toll Priority or Toll Road.
Free delivery is available for ALL orders Australia wide. We also offer Express Post for an additional charge of $6.95. This can be selected at checkout.
Please note: Orders delivered with Australia Post are delivered with SafeDrop where the parcel will be placed in a safe place on your property. If deemed unsafe, the delivery driver will take it back to the post office for collection.
Regular Post
New South Wales, ACT, Victoria, Queensland
1-4 Business Days from Dispatch Date.
Tasmania, South Australia, Northern Territory, Western Australia
3-6 Business Days from Dispatch Date.
Express Post
New South Wales, ACT, Victoria, Queensland
1-2 Business Days from Dispatch Date.
Tasmania, South Australia, Northern Territory, Western Australia
1-3 Business Days from Dispatch Date.
Changed your mind? Don't stress... You've got 30 days to send your order back for an exchange or full refund.
Your unused item and all its packaging must be in the same condition as it was when you received it. Any item or packaging not in its original condition, damaged, or has missing parts may be ineligible for a refund or exchange. In this case, you will be responsible for the postage back to you.
Refunds (if applicable)
Once your return is received and inspected, we'll let you know via email that we've received and inspected your item. If eligible for a refund, we'll have it processed within 24 business hours - funds usually take up to 72 business hours to clear in most cases.
Sale items (if applicable)
As items that fall within the sale category on this website are on final clearance, we cannot offer a change of mind refund on these orders. If a product you've received from the clearance section is faulty, please contact us and we can arrange a resolution for you.
All products at Tekitin Technology have a minimum of 1 Year Manufacturers Warranty. If you believe that a product that you have purchased from us is faulty please contact us via email at sales@tekitin.com.au
Many manufacturers have dedicated support centres designed specifically to deal with issues in relation to their products and may even provide in home support and advanced trouble shooting. In many circumstances the manufacturer may therefore be able to provide a quicker assessment of, and remedy for, any issue with your product, even if the manufacturer's warranty has expired. You may therefore prefer to contact the manufacturer rather than Tekitin Technology, although you are not obliged to do this and, if at any time you are not satisfied with the manufacturer's remedy in relation to your legal rights, you can contact our team at sales@tekitin.com.au.